Welcome to Premier Homes
We are committed to offering the best housing value on the market today for you and your family. From preparing the site to customizing the kitchen to a final walk through of a completed project – Premier Homes can take care of everything.
SEE OUR HOMES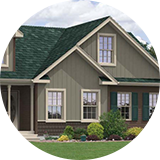 Our Process
A precision installation by our expert construction team ensures your home is sturdy and long-lasting for years of enjoyment.
SEE THE PROCESS
Our Homes
Just because a home is factory-built, doesn't mean it's a carbon copy of the next one. With Premier Homes, the sky's the limit when it comes to customizing your new house.
"The service after delivery was excellent!"
'The sales department was very helpful in helping me select a home that suited my needs- they pointed out all the options for me to select my home. The service after delivery was excellent! I have referred several families. I am very satisfied with my new home.'
-V. Barnett of Brazil, IN
READ MORE